The Australian Women's Weekly April 2016 edition features four page article:
Is HRT safe?
Over the past 14 years, the number of Australian women using hormone replacement therapy has plummeted amid fears of a heightened risk of breast cancer. Is HRT really a poison or is it a panacea for menopause? We investigate.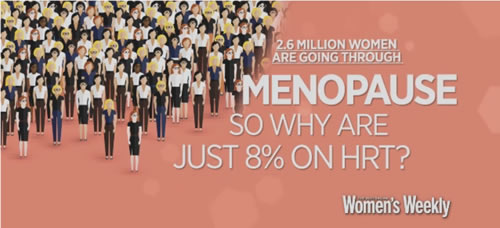 AMS President Prof Bronwyn Stuckey features in the article on page 86.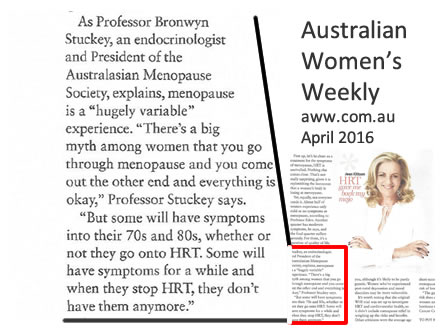 Content updated 28 March 2016