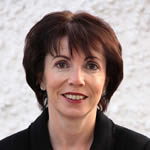 New Zealand's Dr Anna Fenton, Past President of the Australasian Menopause Society and co-editor in chief of the journal of the International Menopause Society, specialises in women's health, and says she sees at least one patient every day suffering side effects from dodgy hormone treatments.
Dr Fenton also said many doctors are seeing the same trend.
Listen to the interview on New Zealand Radio Nine to Noon.
http://www.radionz.co.nz/national/programmes/ninetonoon/audio/201774902/dodgy-natural-hormone-treaments-making-women-sick
Read the article 'Natural' hormones hurting women - doctor
http://www.radionz.co.nz/news/national/287174/%27natural%27-hormones-hurting-women-doctor
Content updated 16 October 2015