The Australasian Menopause Society is proud to announce that Dr Karen Magraith and Prof Rod Baber have been invited to speak at next weeks WinterROC Online GP Conference on the topic of Perimenopause.
All GPs can attend the WinterROC Online GP Conference, including this session free of charge by registering at www.winterroc.com.au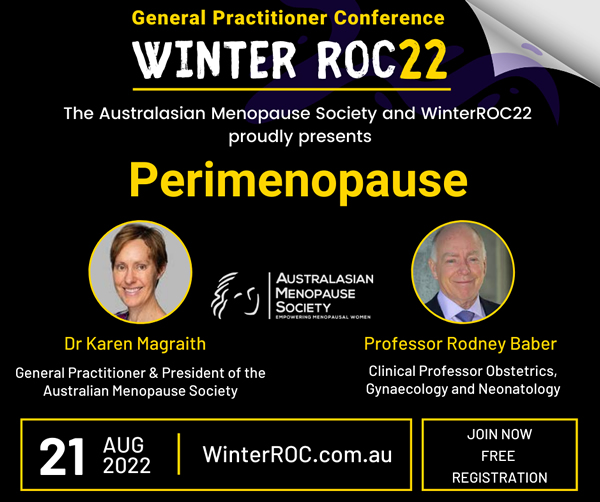 About WinterROC 22
WinterROC is a free online GP conference covering multiple Women's Health topics including Perimenopause, as well as streams on skin cancer, cardiovascular disease and musculoskeletal conditions.
Registration is free of charge for all General Practitioners.
More information and registration is available at www.winterroc.com.au