AMS Board of Directors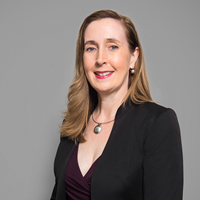 President
Dr Sonia Davison MBBS FRACP PhD
Dr Sonia Davison was appointed to the Board in February 2017.
Dr Davison is an Endocrinologist with a special interest in Women's Health. She is a Clinical Fellow at Jean Hailes for Women's Health and has an adjunct appointment at the Women's Health Research Program, Monash University.
Sonia is in private practice in Victoria at Cabrini Medical Centre and at Jean Hailes for Women's Health. Her PhD and postdoctoral research examined sex steroid physiology in women, including measurement of androgens and their relationships with age, mood, sexual function and cognition.
Sonia was also editor of AMS's Changes magazine for nine years.
---
Past-President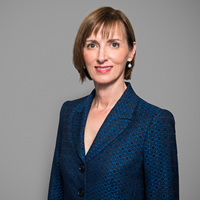 Clinical Associate Professor Amanda Vincent BMed Sci, MBBS PhD, FRACP
Clinical Associate Professor Amanda Vincent is a Consultant Endocrinologist with the Department of Endocrinology, Monash Health, Clayton, working in the Menopause Clinic and Osteoporosis clinic.
Clinical Associate Professor Vincent is also a Postdoctoral Research Fellow with the Monash University's Centre for Health Research and Implementation, School of Public Health Preventive Medicine where she leads the Early Menopause Study group. Her research interests include both clinical research and education projects with a particular interest in early/premature menopause and Turner's syndrome.
She is a member of the editorial board of Climacteric.
---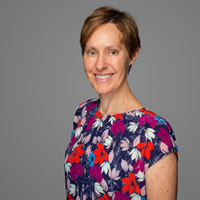 President-Elect
Dr Karen Magraith BMBS FRACGP
Karen Magraith graduated from Flinders University and spent 6 years in Darwin before returning to Adelaide, where she worked until 2007. She currently works in general practice in Hobart, where she is involved in registrar training. She has had a longstanding interest in women's health and has been a member of AMS since 2004.
Karen recognises that most menopause medicine occurs in general practice, where the GP is in a unique position to manage the medical, gynaecological and psychosocial issues in an integrated way.
Karen is keen to promote the role of the AMS in educating and supporting a wide variety of GPs, to enable them to provide high quality health care to women.
---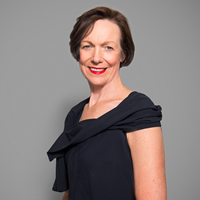 Treasurer
Dr Sylvia Rosevear BA MB ChB MD FRCOG FRANZCOG
Dr Sylvia Rosevear is a New Zealand Obstetrician and Gynaecologist. Graduating in Medicine from the University of Auckland in 1980, her immediate resident years were spent at Auckland as a registrar in Obstetrics and Gynaecology at National Women's Hospital, when National Women's had an international reputation in Obstetrics with in the fields of Intrauterine transfusion for rhesus disease, perinatal mortality publications and the burgeoning field of fertility and endocrinology. Her 'OE' was initially at High Wycombe, obtaining the MRCOG in 1986 and Research at King's College Hospital London.
Dr Rosevear then went to Oxford and completed an MD on 'The Computerised Analysis of the Fetal Heart Rate in Labour'. She was a senior Registrar in Bristol and returned to New Zealand in private practice in 1993, practicing both Obstetrics and Gynaecology. She is interested in the endocrinology of the menopause and the maintenance and optimisation of middle aged health rather than just prevention of pathology.
Dr Rosevear recently completed Diploma in Exercise and Sports Medicine in recognition of the therapeutic efficacy of exercise in health promotion. She is delighted to be part of the AMS board promoting its vision.
---
Regional appointments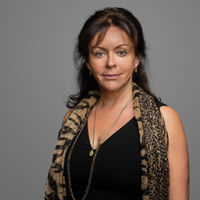 Dr Elina Safro MB BS, BSc(Med)Hon, Grad Cert SA: NSW/ACT Director
Dr Elina Safro is the Medical Education Coordinator at Family Planning NSW and Visiting Medical Officer at Royal Prince Alfred Hospital Sexual Assault service.
She works as a clinician and medical educator at Family Planning NSW Ashfield, Penrith and Dubbo clinics, and has also worked as a researcher at the National Centre for HIV Epidemiology and Clinical Research (now the Kirby Institute at the University of NSW).
For the last four years, Elina has coordinated the Contraception unit of study at the Postgraduate Program in Sexual and Reproductive Health at the University of Sydney.
---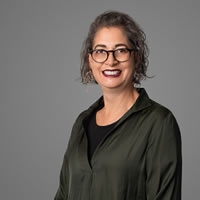 Professor Beverley Vollenhoven MBBS PhD FRANZCOG CREI: VIC/TAS Director
Professor Beverley Vollenhoven is a Reproductive Endocrinologist and Infertility specialist. She is Head of Gynaecology at Monash Health, Deputy Head of Obstetrics and Gynaecology in the Department of Obstetrics and Gynaecology Monash University and a clinician at Monash IVF. She is the Head of the Contraceptive Counselling Clinic and has an appointment as a Reproductive Endocrinologist at the Menopause Clinic and Long Term Follow Up of Children with Cancer Clinic at Monash Health.
Her areas of clinical and research interest are infertility including IVF and ovulation induction, PCOS, paediatric and adolescent gynaecology and menopause.
She is a member of committees for the Australian and New Zealand College of Obstetricians and Gynaecologists, Safer Care Victoria and the Therapeutic Goods Administration. She is a Board Member of the Fertility Society of Australia. Beverley was an inductee to the Victorian Honour Roll of Women in 2019.
---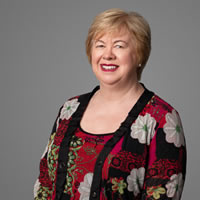 Dr Meredith Frearson BMBS FRACGP DRCOG DFFP, Cert Fam Plan: SA/NT Director
A proud member of the AMS for over 20 years I am very keen to assist the organisation to continue to advance healthcare for Australian women. A GP, I work in the city centre as well as providing a monthly rural Women's Health clinic and visit an Aboriginal Health Service. I am passionate about Women's Health and have provided numerous education sessions for women and health professionals, including topics such as Menopause, Contraception, and PCOS.
I have also been involved in writing education resources for women such as involvement in the early information sheets for AMS as well as SHine SA and I was a member of the NH&MRC PCOS Guidelines group.
---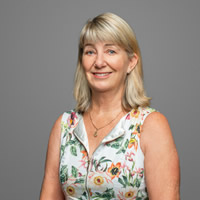 Dr Janice Brown NZ MBChB FRNZCGP PGDipObstMedGyn NZ CertFP: NZ Director
Dr Janice Brown has been a GP for 21 years and is currently Medical Lead at Auckland University. She also attends some sessions at Albany Family Medical Centre.
While Janice is committed to family medicine, her special interests include women's health encompassing family planning, menopause management, menstrual difficulties, polycystic ovarian syndrome; the impact of lifestyle factors such as exercise and nutrition on health and the prevention of disease.
---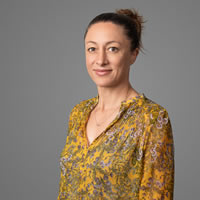 Dr Ashley Makepeace MBBS, FRACP: WA Director
Dr Ashley Makepeace is a clinical Endocrinologist and completed her Endocrinology training in Western Australia and in Oxford, UK.
Her public appointment is at Fiona Stanley and Fremantle Hospitals. She consults in private with interests in type 1 diabetes, bone health and women's health and works as an Endocrinologist within a fertility clinic.
She is s guest lecturer for the medical curriculum at Notre Dame University, Fremantle.
She is the chair of a local interest group of Endocrinologists and Clinical Biochemists with a focus on women's health.
---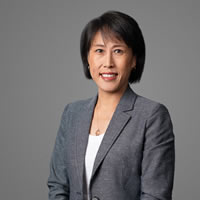 Dr Christina Jang MBBS MD FRACP: QLD Director
Dr Christina Jang graduated MBBS from Monash University in 1994. She undertook advanced training in Endocrinology in Melbourne and received her FRACP in 2004. She received an NHMRC Scholarship to carry out studies towards her Doctor of Medicine which was conferred in 2008.
She has undertaken research in the area of women's health and won the Young Investigator Award at the Australasian Menopause Foundation in 2003.
She is a consultant endocrinologist at The Mater Hospital Brisbane and Greenslopes Private Hospital, and honorary Senior Lecturer at the University of Queensland. She has a clinical interest in female reproductive endocrinology.
---
AMS Executive Director & Company Secretary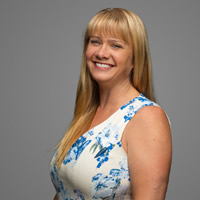 Vicki Doherty BSc(Hons) PGDipEd(Int Ed) MPH AFACHSM GAICD
Australasian Menopause Society
PO Box 280, Healesville VIC 3777
Tel: +61 3 9428 8738
Fax: +61 3 9923 6569
www.menopause.org.au
E-mail: This email address is being protected from spambots. You need JavaScript enabled to view it.
Vicki has more than 20 years' experience in the public, not-for-profit and government sectors. Prior to working at AMS, Vicki led the implementation of the Victorian Government's Palliative Care Policy in Gippsland across the primary, acute and community health sectors. She also spent five years working for the Commonwealth Government's Department of Health and Ageing leading primary care policy after spending many years working in women's biomedical research.
Vicki's qualifications include a Masters of Public Health and she is a graduate of the Australian Institute of Company Directors.
Content updated June 2020