AMS Congress
The Australasian Menopause Society holds a scientific meeting (Congress) each year.
The AMS Congress involves plenary lectures, interactive sessions and panel discussions.
These meetings are planned three years in advance, building on the topics and experiences of past successful annual scientific meetings as well as drawing on the outcomes of recent research.
Next congress

HP eNews
The AMS publishes a regular email newsletter, HP eNews, for doctors and other healthcare professionals who have a special interest in women's health. The content covers information and resources relevant to menopause, midlife and the promotion of healthy ageing.
Subscribe at right
Simply add your name and email address.
Menopause Essentials Update

Menopause Updates are a new initiative of the Australasian Menopause Society in response to requests from many GPs for up to date evidence based information and guidance in managing women's midlife health issues including menopause.
For AMS Members
Case Studies
AMS Members have access to Case Studies relevant to women's health management.
Educational Slides
The International Menopause Society has provided access to their Educational Slide Kit for AMS Members.
eLearning Website
See the site here: https://elearning.menopause.org.au/
Members have been pre-registered and have access (pre-enrolled) for all courses.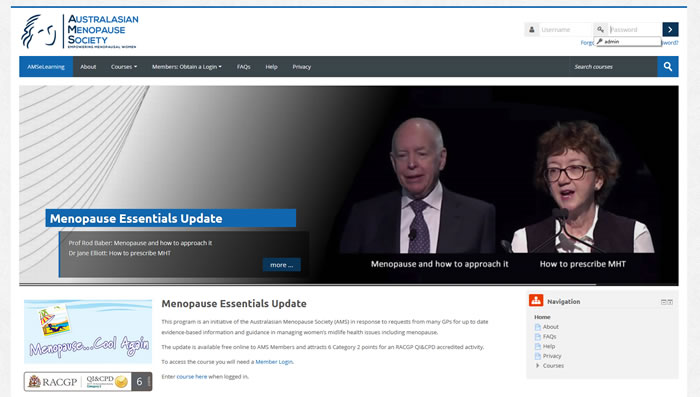 For access to these and more materials become a member.
Content updated August 2020