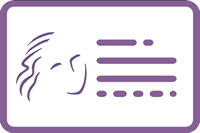 AMS provides information for doctors and other health practitioners in supporting women through midlife health and the menopause.
The Information Sheets have been organised into the following management areas for ease of reference.
Back to alphabetical listing...
Menopause Basics
Treatment Options
Early Menopause
Risks and Benefits
Uro-genital
Bones
Sex and Psychological
Alternative Therapies
Contraception
Note: Medical and scientific information provided and endorsed by the Australasian Menopause Society might not be relevant to a particular person's circumstances and should always be discussed with that person's own healthcare provider.
These Information Sheets may contain copyright or otherwise protected material. Reproduction of this Information Sheet by Australasian Menopause Society Members and other health professionals for clinical practice is permissible. Any other use of this information (hardcopy and electronic versions) must be agreed to and approved by the Australasian Menopause Society.
Content updated July 2021