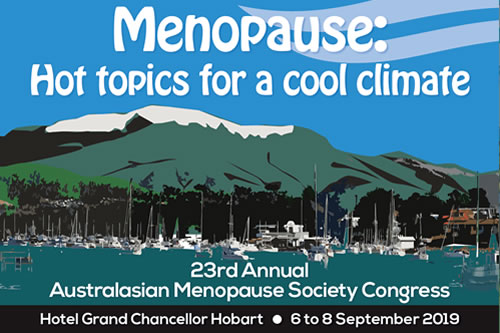 In 2019, our Congress will be at the Hotel Grand Chancellor in Hobart. Hobart has a cool climate but it is a hot destination, and our Congress will explore the hot issues in menopause.
We will have national and international speakers presenting up to the minute information on new medications, new drug delivery methods, new treatment methods, and new classifications, in menopausal symptoms, vulvovaginal symptoms, fibroids, breast cancer, and osteoporosis. Discuss and debate what's new and what's important in menopause.
We will also be running our popular Pre-Congress Menopause Essentials Update. This provides a clinically focussed update in all aspects of menopause management.
Meet colleagues from Australia, New Zealand and beyond.
The AMS Congress website is available at www.amscongress.com.au
Registration is now open! Early-bird registration extended to 19th July 2019.
Take advantage of the early-bird registration rates at www.amscongress.com.au/registration.
Karen Magraith
Chair, Local Organising Committee.
---
Speakers
Professor Pauline Maki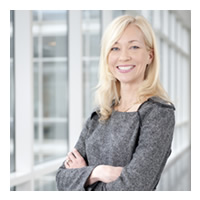 Dr. Pauline M. Maki is Professor of Psychiatry, Psychology and Obstetrics & Gynecology and serves as Senior Director of Research at the Center for Research on Women and Gender at the University of Illinois at Chicago. Dr. Maki received her Ph.D. from the University of Minnesota and postdoctoral training at the Johns Hopkins University School of Medicine and the National Institute on Aging. For the past 20 years, she has led a program of NIH-funded research on women, cognition, mood and dementia, with a particular focus on the menopause. She uses multiple methods including clinical trials of hormonal and non-hormonal treatments for vasomotor symptoms, cohort studies of the natural history of cognition and brain function across the menopausal transition, and neuroimaging studies.
Dr. Maki is Past President of the North American Menopause Society (NAMS), Current Trustee of the International Menopause Society, Chair of the Society for Women's Health Research Interdisciplinary Network on Alzheimer's Disease, and Immediate Past Head of the Neurocognitive Working Group of the Women's Interagency HIV Study. She won the 2018 Woman in Science Award from the American Medical Women's Association and the Thomas B. Clarkson Outstanding Clinical and Basic Science Research Award from the NAMS. She has won a number of NIH awards for her research and service, serves as a research and career mentor to many students and junior faculty, serves on executive committees for several women's health advisory boards, and is a frequent international and national speaker.
Professor Beverley Vollenhoven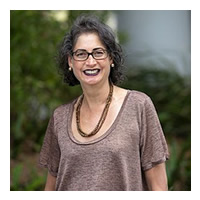 Professor Vollenhoven is a Reproductive Endocrinologist and Infertility specialist. She is Head of Gynaecology at Monash Health, Deputy Head of Obstetrics and Gynaecology in the Department of Obstetrics and Gynaecology Monash University and a clinician at Monash IVF.
She has a sub-specialty qualification in Reproductive Endocrinology and Infertility (CREI) with her areas of clinical interest being infertility including IVF and ovulation induction, polycystic ovarian syndrome, eating disorders, paediatric and adolescent gynaecology and menopause. She also has a clinical and research interest in the cause and treatment of uterine fibroids (leiomyomas).
Beverley Vollenhoven has more than 140 publications in both journals and books. She is the Head of the Contraceptive Counselling Clinic and has an appointment as a Reproductive Endocrinologist at the Menopause Clinic and Long Term Follow Up of Children with Cancer Clinic at the Monash Health.
She is a member of committees for the Australian and New Zealand College of Obstetricians and Gynaecologists, Safer Care Victoria and the Therapeutic Goods Administration
Professor Martha Hickey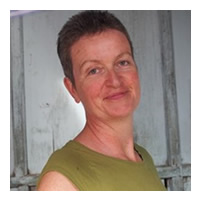 Martha Hickey is Professor of Obstetrics and Gynaecology and Head of the Gynaecology Research Centre at the University of Melbourne and the Royal Women's Hospital, Victoria, Australia. She is also an NHMRC Practitioner Fellow. In her clinical practice she runs the largest public menopause service in Australia and in 2002 established the first multidisciplinary service for managing menopausal symptoms after cancer (MSAC). This service has now been replicated across Australia. She is a Senior Editor for the Cochrane Collaboration Gynaecology and Infertility Group and leads the international COMMA (Core Outcomes in Menopause) initiative.
Dr Erin Nesbitt-Hawes
Dr Erin Nesbitt-Hawes is an Obstetrician and Gynaecologist with a special interest in laparoscopic surgery and endometriosis. She has completed an Australian Gynaecological Endoscopy Society (AGES) accredited laparoscopic surgery at the Royal Hospital for Women in Randwick. She is currently a director of Alana Healthcare for Women and staff specialist at the Royal Hospital for Women. Erin has a strong interest in clinical research and completed her PhD at UNSW in the application of three and four-dimensional ultrasound of the pelvic floor for women with pelvic pain. She is a conjoint lecturer at UNSW and enjoys teaching and training medical students and junior doctors. Erin has many publications in the field of gynaecology and has presented at both national and international conferences. Recently her work was awarded the Royal Australian College of Obstetricians and Gynaecologists Clinical Fellow's Research Scholarship.
Professor Gary Wittert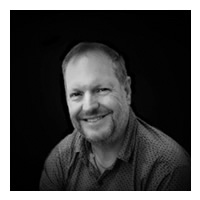 Gary Wittert is a graduate of the University of the Witwatersrand in Johannesburg South Africa. After a year in rural general practice, he trained as an Endocrinologist in Christchurch, New Zealand. His postdoctoral training was at Harvard Medical School and Oregon Health Sciences University. He joined the University of Adelaide in 1994, received a Personal Chair in 2004 and is currently Head of the Discipline of Medicine, Director of the Freemasons Foundation Centre for Men's Health Research, Senior Consultant Endocrinologist Royal Adelaide Hospital, and Senior Principle Research Fellow at SAHMRI. He has published over 350 research papers and is a Fellow of the Australian Academy of Health and Medical Sciences.
Professor Rob Norman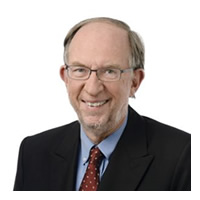 Robert Norman holds a personal chair as Professor for Reproductive and Periconceptual Medicine at the University of Adelaide and is a subspecialist in reproductive medicine (CREI) and in endocrine biochemistry (FRCPA). He was Director of the Robinson Research Institute at the University of Adelaide from 2008 to 2013, a collection of 60 Research Leaders in reproductive health and regenerative medicine, with more than 450 members. He has been leader of two NHMRC Program Grants and has published over 450 peer-reviewed publications and one book. He has an h score of 99 (Google Scholar) with more than 43,600 citations. He serves on the editorial board of major reproductive journals.
His major research contributions have been in IVF and reproductive endocrinology, particularly in PCOS, the effect of lifestyle on reproductive outcomes and periconception medicine. He is the former Medical Director and an active reproductive medicine specialist at Fertility SA and was formerly CEO of Repromed Pty Ltd. He was President of the Asia Pacific Initiative for Reproduction Society (membership 2000+), Scientific Chair of ASPIRE (2014 and 2016) and Scientific Chair of the Fertility Society (2012 – present). He was awarded an Order of Australia (AO) in 2013. In 2015 he became a Fellow of the Australian Academy of Health and Medical Sciences and in the same year was awarded an Honorary Doctor of Medicine by the University of Adelaide. He has been given the top awards of the American Society of Reproductive Medicine (ASRM), the European Society of Human Reproduction and Embryology (ESHRE) and the Asia Pacific Initiative on Reproduction (ASPIRE).
Dr Seana Gall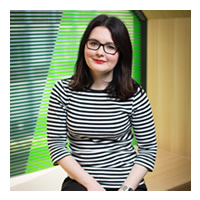 A/Prof Seana Gall is a senior research fellow in cardiovascular epidemiology at the Menzies Institute for Medical Research at the University of Tasmania and Adjunct Associate Professor at Monash University. She holds a BSc (Hons) in physiology from Monash University and graduated with a PhD in stroke epidemiology from the University of Melbourne in 2008. She conducts epidemiological studies to understand ways to prevent, manage and improve outcomes of cardiovascular disease, particularly stroke. She has published 83 journal articles and has attracted over $6 million in funding for her research including current funding as a National Heart Foundation of Australia Future Leader Fellow. She is an active member of the scientific community including as chair of the Tasmanian Government's Tobacco Control Coalition, a board director for the Cancer Council Tasmania and chair of the Stroke Foundation's Health Promotion advisory committee.
Dr Jocelyn Lippey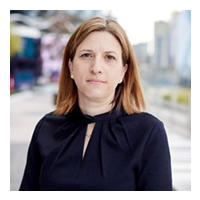 Jocelyn Lippey is a breast surgeon from Melbourne, Victoria. Having completed her general surgery fellowship through the Austin hosptial she underwent post fellowship training through Breast Surg ANZ at Peter MacCallum Cancer Centre in 2015 and Perth in 2016 working at Royal Perth and Fiona Stanley Hospitals.
She is a current recipient of an NBCF practitioners grant to develop a risk communication tool as part of a risk-stratified Breast screening trial as well as doing clinical work at St Vincent's and The Northern hospital in Melbourne. She also co-ordinates a unit of study for University of Sydney's Masters of Breast Surgery.
Her interests include research into breast cancer, risk communication, tailored breast screening and DCIS as well as oncoplastic and reconstructive surgery.
Associate Professor Kirsten Black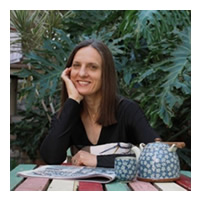 Associate Prof Kirsten Black is an academic gynaecologist at the University of Sydney where she is Joint Head of the Discipline of Obstetrics, Gynaecology, and Neonatology. She works clinically at the Royal Prince Alfred and Concord Hospitals in contraception, preconception care, general gynaecology and menopause. Her PhD is from the London School of Hygiene and Tropical Medicine, University of London and she is a member of the Faculty of Sexual and Reproductive Health in the UK. Her research interests are in sexual and reproductive health and she chairs RANZCOG's special interest group in this field. Between 2016 and 2017 she chaired the working group that developed the Heavy Menstrual Bleeding Clinical Care Standard for the Australian Commission on Safety and Quality in Health Care.
Dr Sonia Davison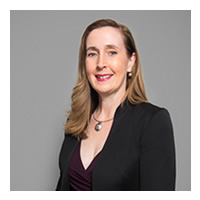 Dr Sonia Davison was appointed to the Board in February 2017.
Dr Davison is an Endocrinologist with a special interest in Women's Health. She is a Clinical Fellow at Jean Hailes for Women's Health and has an adjunct appointment at the Women's Health Research Program, Monash University.
Sonia is in private practice in Victoria at Cabrini Medical Centre and at Jean Hailes for Women's Health. Her PhD and postdoctoral research examined sex steroid physiology in women, including measurement of androgens and their relationships with age, mood, sexual function and cognition.
Sonia was also editor of AMS's Changes magazine for nine years.
Professor Mark Forwood
Professor Forwood was appointed by invitation as the Foundation Chair of Anatomy at Griffith University in 2009, and Head, School of Medical Science in 2013. His research has contributed to understanding the biology of skeletal adaptation, stress fracture repair and bone tissue quality in osteoarthritis, osteoporosis and tissue banking. He was a NHMRC Fellow at Indiana University Medical Centre from 1991-1994 with David Burr and Charles Turner, following which he returned to UQ, where he continued research in skeletal biology and taught gross and musculoskeletal anatomy. Prof Forwood's research has been continuously funded by NHMRC since 1996. He is a member of Council of the Australian and New Zealand Bone and Mineral Society and the Board of Directors of the International Federation of Musculoskeletal Research Societies. He is also an Editorial Board member of Bone (Elsevier) and a section editor for Current Osteoporosis Reports (Springer). In 2016, Prof Forwood was elected as a Fellow of the Queensland Academy of Arts and Sciences.
Professor Janette Vardy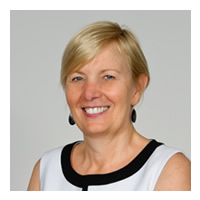 Professor Janette Vardy is a medical oncologist working as a clinician researcher at the Concord Cancer Centre and the University of Sydney. Together with Dr Haryana Dhillon she established and co-leads the Survivorship Research Group (SuRG) at the University of Sydney.
Her main areas of research are Survivorship and Quality of life, with a particular interest in cognitive function and physical activity in cancer survivors.
In 2013 she established the Sydney Survivorship Centre at Concord Cancer Centre.
Dr Naomi Saunder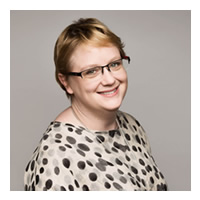 Naomi is a general gynaecologist working in private and public practice in Hobart.
Naomi trained at Mercy Hospital for Women in Melbourne before moving to Hobart. She has a special interest in pelvic floor disorders and has done advanced training at Monash Medical Centre, Melbourne in surgery for prolapse and urinary incontinence.
She also has an interest in pelvic pain.
Associate Professor Craig Hassed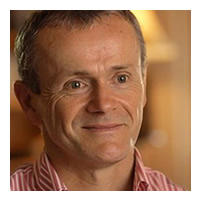 Associate Professor Craig Hassed works at the Department of General Practice and is coordinator of mindfulness programs at Monash University. His teaching, research and clinical interests include mindfulness-based stress management, mind-body medicine, meditation, health promotion, integrative medicine and medical ethics. Craig is regularly invited to speak and run courses in Australia and overseas in health, educational, government and corporate contexts and has collaborated with a number of national and international universities helping them to integrate similar content. He was the founding president of Meditation Australia and is a regular media commentator. He writes regularly for medical journals and has published thirteen books. Craig also featured in the documentary, The Connection and wrote the companion e-book, "The Mindfulness Manual" and co-authored with Richard Chambers the free online Mindfulness course in collaboration with Monash University and FutureLearn. In 2019 Craig was awarded the Medal of the Order of Australia (OAM) for services to Medicine.
Professor Ego Seeman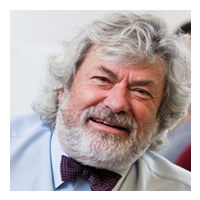 Ego Seeman has worked in the field of bone biology for 38 years studying the epidemiology, pathogenesis and treatment of bone fragility. He emphasized the role of growth as a forerunner of bone frailty in old age, emphasized the role of cortical and trabecular microstructural deterioration as a cause of bone fragility, and signaled that fractures in both sexes is a public health problem. He has contributed to studies of many drugs used today. He has over 390 publications. He is past President of the ANZBMS, Editor of Progress in Osteoporosis, and Associate Editor of Osteoporosis International and Board Member of the International Osteoporosis Foundation.
Dr Jim Tsaltas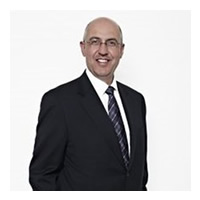 Dr Jim Tsaltas is head of gynaecological endoscopy and endometriosis surgery at Monash Health and Monash University.
He is also senior IVF Specialist and a clinical director at Melbourne IVF.
His main areas of research are endometriosis and complex reproductive surgery. Also the impact of endometriosis non infertility and IVF outcomes. He has published widely and presented at many International Australian meetings.
Associate Professor Andrew Grey
Andrew Grey is an endocrinologist and Associate Professor of medicine at the University of Auckland, whose research interests include metabolic bone disease, research integrity, and research translation
Dr Jon-Paul Khoo
Content updated May 2019